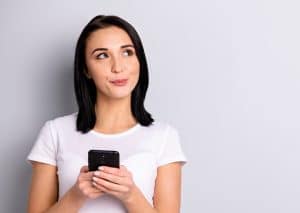 When your smile is healthy, you expect it to look the part. Therefore, when cosmetic issues develop that affect its appearance, correcting such issues can be a priority. However, while improving your smile's appearance, the goal should also be to help preserve and optimize your healthy, natural tooth structure. At our Grand Prairie, TX, dental office, we may suggest using one or more custom-designed porcelain veneers to help you improve your smile's appearance and keep your treatment minimally invasive. If you're considering improving your smile, then ask us if porcelain veneers are the right option for your smile.
What concerns do you have with your smile?
The first step to improving your smile and addressing any dental concern is to diagnose what unique conditions affect it. For instance, tooth discoloration can occur for a variety of reasons, and yours may not respond to cosmetic teeth-whitening. You might also have a chipped or cracked tooth to fix, excessive gaps between teeth, and/or more issues that contribute to your smile's appearance. Fortunately, porcelain veneers can address these and many other issues with optimal results, both for your smile's appearance and for keeping your treatment as conservative as possible.
What other options might improve your smile?
Determining what issues affect your smile is important to ensuring that porcelain veneers are the right answer to improving it. However, it's also an important measure for determining if your smile's concerns might be fixed with an even more conservative treatment. For instance, if your tooth discoloration can be addressed with professional teeth-whitening, then the procedure can offer simpler and faster smile improvement than placing porcelain veneers. After a thorough examination and consultation, we'll help you determine if veneers are your best choice, or if your smile might benefit from a less involved cosmetic procedure.
How convenient is the treatment process?
While some cosmetic treatments, like teeth-whitening, are more minimally invasive than veneers, that doesn't mean receiving veneers is an extensive process. Every custom veneer is designed to closely mimic your healthy, natural tooth structure, yet is typically super thin and can be easily bonded to the front surface of a tooth. After preparing your tooth or teeth by lightly sculpting a small amount of enamel, we can comfortably and conveniently place your porcelain veneers to transform your smile in nearly an instant. This also makes veneers an optimal choice for many patients who need a complete smile makeover plan.
Ask us if porcelain veneers are right for you
If your smile needs improvement, then consider the advantages that choosing custom porcelain veneers can offer. To learn more about minimally invasive smile improvement, schedule an appointment with Dr. Smith and our team by calling Pecan Tree Dental in Grand Prairie, TX, today at (972) 262-5111.