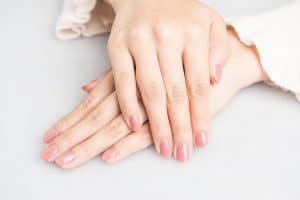 One of the things that you may overlook in terms of optimizing your oral health is that you can take care of a ton of things with great ease! Our Grand Prairie, TX team reminds you that you have great power at your fingertips! Though you may imagine there's quite a lot involved with keeping teeth, gums, and more safe and sound, we would love to help you take on a more streamlined outlook, as you recognize that the daily detail truly are within reach! It's simpler than you might think.
Picking Up Your Toothpaste And Floss
It might seem like the simplest thing in the world but don't let the significance pass you by: You have all the power in your fingertips that you need to take excellent care of your smile every single day with your dental hygiene! Dental care at home requires you to pick up your toothbrush and toothpaste and to brush for two minutes twice a day. Then, you need to pick up your floss just once a day! It's easy and it offers amazing protection.
Picking Up The Phone To Call Us
The power of your professional preventive dental care is at your fingertips, too! Of course, when it comes to your care at our practice, you will need to physically come in for things like dental cleanings, checkups, and any other care you may need. As for the means through which you make this happen? You simply pick up your phone, dial our number, schedule a visit, and you're set up for a date and time to come in. So simple!
Pushing Away The Wrong Foods
We remind you that in addition to brushing, flossing, and scheduling checkups and cleanings in order to promote optimal oral health, you can use those fingertips of yours to either accept and select certain foods or to push away things that you know are bad for your teeth and gums. Generally speaking, the following is true:
Anything full of sugar promotes decay
Anything acidic promotes enamel damage
Anything very chewy exhausts TMJs
Anything extremely hard threatens the structure of your teeth!
Picking Up A Glass Of Water!
Go ahead and use those fingertips to grip a glass of water, to drink it throughout the day to keep your smile hydrated, to rinse food from your teeth, to rinse pigments from your smile that can cause staining, and you'll be doing your oral health a world of good.
Keep Your Visits Scheduled For Optimal Care
Remember that by simply scheduling your twice-annual dental checkups and cleanings with us and practicing your dental hygiene, you can easily maintain excellent oral health. Get in touch with us soon to schedule your next visit! Set up an appointment in Grand Prairie, TX by contacting your dentist at Pecan Tree Dental to schedule a visit at (972) 262-5111.