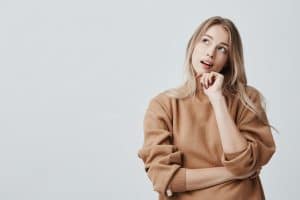 You know what cosmetic care does for your smile: It makes it look better! However, when it comes to your outlook in regard to coming to our Grand Prairie, TX practice to actually access this type of dental care, we ask: What's your perspective like? For some, there's no hesitation or concern. For other patients, a bit of guilt or uncertainty creeps in and they feel as though they need to come up with a compelling reason to choose smile improvement. We remind you, it's all about your outlook and we happen to have some easy perspective shifts to consider!
#1: As A Way To Improve Your Life
Sometimes, you can feel like you are ready to make some changes in your life for the better but you keep coming up against one particular obstacle: It's your smile! When your smile is very stained, chipped, or you have other obvious problems that keep it from looking like your best smile, you can feel like it's holding you back. It very well may be a contributing factor when you're trying to move forward. Whether it's primarily about how the world around us views you or how you view yourself, we remind you that boosting your confidence with cosmetic care is a worthwhile venture! Receive the bonding you want, sign up for teeth whitening, or consider other care you require, so you can live the life you want!
#2: As Pure Fun And Happiness
Hey, you really want your smile to look better, so why do you need a deeper excuse to fall back on? If you simply want your grin to look lovely, then we encourage you to allow yourself to have fun with cosmetic care. Feel happy. Enjoy the process. Come on in to let us know what you're thinking about in terms of your smile improvement and let us collaborate with you as we devise a plan that will get you to your goal! It's as simple as that. Have questions about veneers, whitening, and more? We're here for you.
#3: As Stress Relief
You may not feel that your smile is holding you back, necessarily, but you may feel some stress as a result of the way your smile looks. Maybe you see your smile in photos and every single time, you fret about your stained teeth or other concerns. Seeking cosmetic care will let you say goodbye to the issues, goodbye to stress, and hello to a lovely grin. Easy!
Make Use Of Cosmetic Care
Enjoy the exceptional benefits of cosmetic care by coming in to learn more about the treatment you may rely on, the improvements you can look forward to, and how they can benefit your life. We look forward to helping you! Set up an appointment in Grand Prairie, TX by contacting your dentist at Pecan Tree Dental to schedule a visit at (972) 262-5111.