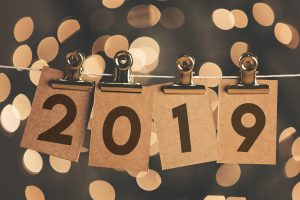 When what you want for yourself is a smile that's healthy, that looks amazing, and that remains both beautiful and in good condition, you ask yourself: How to proceed? For many, it seems like there's too big of a mountain to scale in order to make this possible. For others, getting started is the hurdle. From whatever starting point you find yourself in, we remind you that you are currently looking at an entirely brand new year full of opportunity! All you need now is to consider our Grand Prairie, TX team's thoughts on making the most of your dental care.
Make Prevention Your Long-Term Priority
One of the things that you can do to ensure your smile is healthy this year and beyond is to decide that one of your long-term, forever priorities is preventive dental care. Why, you ask? The reason this is essential is because prevention always makes up the foundation of your oral health. When you're on track, you are protecting your tissues on a daily basis from the potential attack of bacteria and functional issues that can derail a smile that may otherwise remain healthy. It's all about being consistent. When you do so, you dramatically reduce the risk of oral health concerns.
Let Us Lead The Way With Restorative Care (If Needed)
During your checkup and cleaning with us, which you should schedule twice each year as part of the aforementioned preventive dental care you need, we can talk with you about your oral health progress. If all is well, you'll just head home and we will see you in six months. If we find that you need care to fix an issue like decay, we will recommend the appropriate restorative treatment (such as a filling) and send you on your merry way. You can then come in, restore your oral health, and we will see you for your next preventive visit when it's time.
Be Upfront About Your Cosmetic Wishes!
Good. Now you know how to very easily and successfully rely on dental care to keep your smile healthy. However, do you know what to do if one of the additional concerns you have for your smile is the fact that it doesn't look the way you'd like? Let us know. We will incorporate your goals into a comprehensive care plan by adding cosmetic care to the list.
Make Your Smile Healthy And Bright In 2019
Take advantage of all that a brand new year has to offer your smile by dedicating yourself to coming in to see our team and to taking our advice for both home and professional dental care. Set up an appointment in Grand Prairie, TX by contacting your dentist at Pecan Tree Dental to schedule a visit at (972) 262-5111.