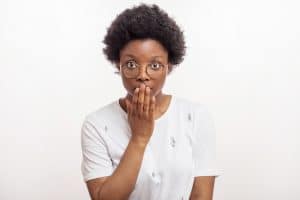 We frequently hear from patients that they're brushing every day like we recommend but their smiles still feel dirty after those sessions. What, they ask us, are they doing wrong? If you can relate, we encourage you to consider some additional factors that may come into play, as our Grand Prairie, TX team walks you through them. Though it is certainly always worth coming in for a checkup when things don't seem quite right, some guidance in effective preventive care is usually a wonderful place to start.
Dental Hygiene Means More Than Daily Brushing
When you talk about preventive care that you need to practice at home, you may be thinking to yourself that you need to brush your teeth every day. However, you may not realize that "daily brushing" isn't all you need. To thoroughly remove plaque and prevent tartar and buildup, which causes teeth that feel dirty, you must:
Brush your teeth not once but twice every day, morning and evening, for two minutes each
You're Going To Have To Stick To The Rules
If you want to practice preventive care that is going to actually protect your oral health, you're going to have to closely follow the instructions that we set forth for your dental hygiene. Yes, we know that you might feel convinced that as long as you're trying or doing your best, it should work. However, there are no "shoulds" in dental hygiene! Instead, there is only removing as much plaque as you can. Here's what you've absolutely got to do each time you brush and floss:
Brush every single last possible surface your toothbrush can reach because if not, you're leaving plaque behind that can turn to tartar
Floss between all teeth and even behind the very back teeth, ensuring you clean from beneath your gum tissue to the tips of your teeth
Brush your tongue, too!
Missing Cleanings Means Brushing Over Buildup
Even if you're brushing and flossing the way we suggest, you may still feel like your teeth are dirty if you are missing cleanings. You need a professional cleaning every six months. Otherwise, even with your best efforts, the tartar that forms will worsen and you'll be brushing and flossing over hardened buildup. So, add those cleanings back in and your efforts will all be effective (and your smile will feel nice and clean).
Practice Optimal Preventive Care
Come in for the preventive care you need from our team in the form of cleanings and checkups, and remember to provide yourself with optimal dental hygiene at home, so you're always on track with a clean grin. Set up an appointment in Grand Prairie, TX by contacting your dentist at Pecan Tree Dental to schedule a visit at (972) 262-5111.