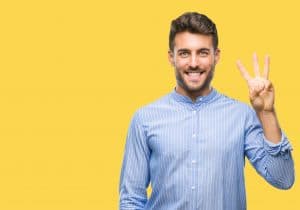 No one wants to hear about the dental work they need to restore an unhealthy tooth – after all, everyone's goal should be to maintain a problem-free smile. If you are informed that you need treatment for a cavity, or if you suspect something may be wrong, a degree of concern is natural. With that said, you can be reassured in the knowledge that modern restorative dental care can be more pleasant than you realize. In addition to taking your comfort seriously, your Grand Prairie, TX dentist can offer restorations that imitate your tooth structure, and maintain your appearance. 
1. Your Tooth Can Still Look Natural After A Cavity Is Treated
Dental fillings and dental crowns are necessary to addressing the damage done by a cavity. The type of restoration you need will be determined based on how much harm your tooth ultimately experienced. In either case, you can look forward to work that allows your tooth to maintain its natural look, as both rely on materials that can imitate the look of enamel.
2. Prompt Care Can Prevent Complications From Occurring
If you act in time, you can have a cavity stopped before complications change the nature of your treatment. In cases where tooth decay reaches a person's pulp, a root canal is required. If you have the matter treated before this occurs, you can avoid the procedure. It should be noted that your dentist can take care to maintain your comfort during a root canal, making this procedure less worrying than you might realize.
3. Dental Sedation Can Help You Deal With Feelings Of Discomfort
With proper dental sedation, anxious patients can rest comfortably in the dentist's chair. If you are someone whose feelings of unease make dental work difficult to undergo, sedation can be valuable to your overall experience.
Talk To Pecan Tree Dental To Schedule Your Cavity Treatment
At Pecan Tree Dental, patients can count on quality care in an environment that supplies modern, appearance-friendly work while also prioritizing your comfort. You can arrange your appointment with Dr. Smith by contacting us at (972) 262-5111. We proudly welcome patients from  Grand Prairie, as well as surrounding communities like Arlington, South Dallas, Cedar Hill, and Duncanville.