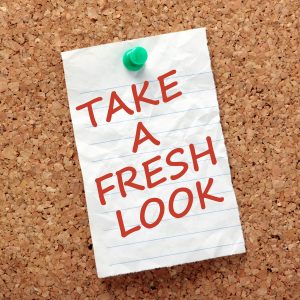 Have you noticed that when you check out our website and poke around online as you think about improving your smile that you completely dismiss porcelain veneers? The second you see them, do you think to yourself, "Nope, not for me" and then carry on? If so, we would like you to take a moment to reflect on the reasons you're doing this and to realize you may actually want to slow down, take some time, and get to know veneers a bit better. Our Grand Prairie, TX team knows that like for many patients, when you better understand a treatment and the benefits it offers, you may realize it's not at all what you thought (but exactly what you need)!
#1: You Assume They Won't Last
You might glance at porcelain veneers and then ignore them completely when you're considering improving your smile's appearance because you figure they're a quick fix that won't offer lasting improvement. Fortunately, you're not correct about this! They can actually remain looking lovely and offering you the fix you want for several years if not a decade (or a bit longer). They're certainly worthwhile.
#2: You Figure They'll Take Too Long
Our team knows that if you are not yet familiar with porcelain veneers, then you may figure they're going to take several months to a year to receive. The truth is, they just take a handful of visits, usually two or three, until completion. It's a more efficient way than you might have recognized to fully transform your smile!
#3: You Think You Need To Combine Other Treatments
In some cases, it may be to your benefit to combine other cosmetic treatments. For instance, if you want a whiter, straighter smile and you have serious misalignment concerns, then it will be to your benefit to consider braces and teeth whitening. However, if you have minor alignment concerns that we can address with ease, then you may be able to handle all of your complaints all at once with the placement of porcelain veneers! Remember that they are completely tailored to your esthetics needs and wants, so you end up with a smile that reflects your specific preferences.
See Us To Consider Veneers
If you would like to add porcelain veneers to your list of possibilities, we encourage you to come in to talk with us about them soon. Set up an appointment in Grand Prairie, TX by contacting your dentist at Pecan Tree Dental to schedule a visit at (972) 262-5111.