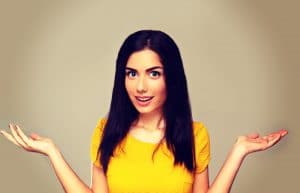 You know that you want your smile to not look the way it's been looking lately (or possibly for most of your life!). You know that dental bonding seemed to sound like something that would work for your particular needs as you work toward a smile you feel excited about in an esthetic sense. However, you still notice that you're asking yourself: How do I know if bonding is what I need? Lovely news: Our Grand Prairie, TX team can answer that!
Consider Its Primary Functions
When you're thinking that dental bonding is the cosmetic treatment you'd like for your smile, it's best to ask yourself if the functions that bonding provides will match up with your needs. Easy as that! If bonding is something that will address your problems, then it just might be the way to go. Think about the following things this cosmetic dental option is known for fixing:
It can fix chips
Bonding can cover up craze lines and other issues with texture
You can rely on bonding to whiten a tooth or to hide a small stain
We can use bonding to fill a gap between two teeth
We can even lengthen a tooth or teeth
Ask Yourself What You Really Want
Before you get ahead of yourself and decide that dental bonding must be the solution, ask yourself in a much broader sense what you want for your smile. For example, if you definitely want to fix some of the things we mentioned that bonding can address but there's more you're unhappy with, don't overlook other cosmetic treatments like veneers. They can help take care of a super long list of issues! Study up on all that is available to you when you visit with our team.
Talk With Our Team, Of Course!
Yes, as mentioned, you're going to want to meet up with our friendly team as you explore your solutions for smile flaws. We might tell you that you certainly hit the nail on the head with your selection of dental bonding and we will move on from there. However, as you speak with us, we may create a different or more complex care plan for you that will better help you end up achieving the goals you have set for yourself and your smile!
Learn About Whether Bonding Is For You During A Visit
Set up a consultation with our team to talk about cosmetic care and whether bonding or another solution is best for you. Set up an appointment in Grand Prairie, TX by contacting your dentist at Pecan Tree Dental to schedule a visit at (972) 262-5111.