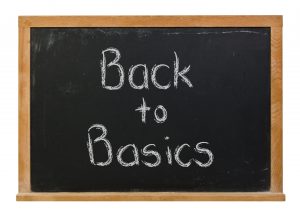 When you think about back to school stuff, we know that you might be doing your best every morning to pull the blankets over your head and hide out for as long as you possibly can. At some point, however, it's going to be time to face the music, which will include shopping, planning, prepping, and tying up loose ends, so everyone is ready for a fun new start! So, when our Grand Prairie, TX team lets you know that you just might want to ditch that desire to procrastinate and get going on a quick run-through in regard to your child's oral health, we hope you'll get the motivation you've been needing!
The Basic Stuff Your Kiddo Needs
Yep, you know just what your kids need when it comes to keeping their oral health in good shape. So, if you're feeling inundated with details and things you've got to do to get them school ready, why not start with the basics in regard to their smiles? If you want to feel good about their smile health, just remember:
Schedule a dental visit with us to make sure they're on track for twice-annual prevention
Keep brushing and flossing at home!
The Extra Stuff You May Wish To Consider
What we are most concerned about on a consistent basis, every year, is making sure your kids are getting their cleanings and their checkups. This is something that needs to happen two times annually so that your kids aren't at risk of things like decay (or doing their best with dental hygiene at home, only to brush counterproductively against tartar and plaque accumulation). If you're on track with the basics, then good job! As for the "extra" stuff you might wish to consider for their oral health, don't forget:
We offer dental sealants because they give your children such a wonderful and easy method of receiving additional safeguarding against tooth decay! If you're interested, let us know.
We provide fluoride treatments because developing teeth grow nice and strong when they receive enough.
We are happy to talk with you about figuring out your food choices, so you know breakfast, school lunches, and dinners are supporting your children's smile health
Get Kids Ready For School With An Appointment
Get back to basics and make sure your kids are seeing us twice a year for smiles that remain healthy all school year long and beyond! Set up an appointment in Grand Prairie, TX by contacting your dentist at Pecan Tree Dental to schedule a visit at (972) 262-5111.