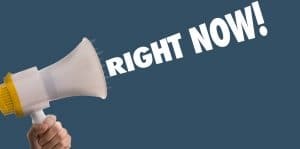 There are some things you can wait around on in life. Want a haircut? You might not look amazing at the moment but you can make it work until you have time to see your hair stylist! Maybe you were hoping to refinish your kitchen floor but you're going to wait for a year or two. No major consequences, so you can schedule at your leisure. Now, when it comes to your smile and your oral health, well, putting some urgency into your decision to schedule a dental visit is often of the utmost importance. Let our Grand Prairie, TX team offer some additional insight regarding some things you should probably schedule right now!
#1: Your Next Checkup And Cleaning
Whether you just saw us yesterday or if it's been some time since the last time we saw you for your dental checkup and dental cleaning, right now is always a fantastic time to set up your next dental visit. Why is this the case? Well, your oral health depends in part on your visits every six months. If it's been a long time, then you need a visit as soon as possible. Otherwise, you need to simply make sure you have the date and time secured, so you don't accidentally procrastinate. Call us today!
#2: That Treatment We Said You Needed
There's a big difference between our team suggesting something according to your desires (maybe you want a whiter smile, so we explain that whitening is a good solution) and something your oral health actually needs, such as a dental filling. When it's something you need, then you should come in as soon as possible. Call us up, find the date and the time that will work the best for you, and take care of the concern. You'll save yourself a lot of frustration, time, money, and upset when you're proactive about repairs!
#3: The Cosmetic Consultation You've Been Considering
Have you been thinking about seeing us for a cosmetic consultation to talk about cosmetic smile care for yourself but you just can't seem to find a "good time" to pick up the phone? Do it right now! You're only coming in to learn more, so there's no pressure! You will be so happy to have information about your smile, so you know all about what you can do for your grin when the time is right.
Schedule Care You Need Or Want ASAP
Stop waiting around for the dental care that you need or that you want. Instead, call us up as soon as you have time, so you can get moving on the care your smile deserves! Set up an appointment in Grand Prairie, TX by contacting your dentist at Pecan Tree Dental to schedule a visit at (972) 262-5111.