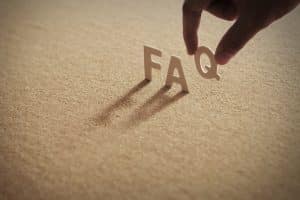 Are you someone who knows all that there is to know about dental checkups? Are you certain about how frequently to see us, why it's so important that we see you, and what you can really expect to get out of keeping up with your preventive care? If not, you probably have some questions that have been taking up space in your brain. Why not let them out and feel confident about your dental care? Let's help you get started with some FAQs!
Frequently Asked Questions
Question: What types of imaging do you use during dental checkups? I keep hearing that digital imaging is the best option.
Answer: What you're hearing is correct! We use digital imaging because it offers a wealth of benefits for you and for the environment. It releases less radiation, it creates little to no waste, it requires zero processing chemicals, and it leads to a very efficient checkup.
Question: What types of problems do you look for when I come in for a dental checkup? Can't I just stay home unless something hurts?
Answer: We look for everything under the sun, including the things you cannot detect with your own set of eyes. So, no, you should not stay home. You should come see us, so if something is going awry with your smile, whether decay, gum disease, infection, TMJ disorder, or anything else, we can stop it in its tracks.
Question: When should I come in for my dental checkup? I sometimes wonder if you really want to see me twice a year or if I'm seeing you too often.
Answer: You should come in when it is convenient for you, provided that you see us two times each year. Scheduling visits six months apart will ensure we see you consistently enough to protect your oral health.