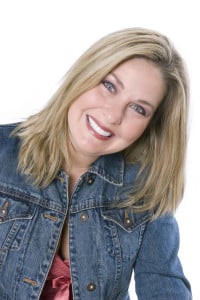 Most people have probably heard of dental veneers. They may think that they could never afford them, never need them, and best of all never want them, but you never know what the future holds. Dental veneers can serve you well if you happen to unfortunately get a few of your front teeth broken, or if your teeth are intrinsically stained due to medication and you would like them whiter. There are several reasons to choose veneer treatment, but what does getting veneered entail?
General Information
Dental veneers are an easy and minimally invasive treatment.
Dental veneers can be used to hide chipped, broken, or irregularly shaped teeth; correct misaligned teeth; cover stained teeth; or lengthen teeth that are too short.
When fabricated from porcelain, dental veneers can last up to 20 years.
The Veneer Procedure
Visit number one:
Step #1: Your dentist will prepare your teeth. Preparation consists of making shallow cuts on the front of each tooth to ensure a strong and permanent bond, and to accommodate the thickness of the veneer.
Step #2: Once the teeth are prepared, impressions are made using a special dental impression material such as polysiloxane or polyether.
Step #3: Before shade selection, any stains on the patient's teeth are removed using pumice and water.
Step #4: Temporary veneers may or may not be placed, depending on the situation.
Step #5: The impressions are sent to a dental lab for fabrication.
Visit number two:
Step #1: The temporary veneers are removed and the patient's teeth are cleaned.
Step #2: The permanent veneers are evaluated for fit, shape, and color.
Step #3: The custom-created veneers are permanently bonded to the patient's teeth.
ABOUT YOUR GRAND PRAIRIE, TX DENTIST:
Dr. Quinn Smith is a well-respected and highly experienced general, restorative, and family dentist in Grand Prairie, TX. He takes a patient-first approach that starts from the moment patients enter our Pecan Tree Dental office, and he offers a three-year guarantee on all dental work that he performs. Whether you and your family are new or returning patients, you can schedule a consultation or your next appointment with Dr. Smith by contacting us at (972) 262-5111.