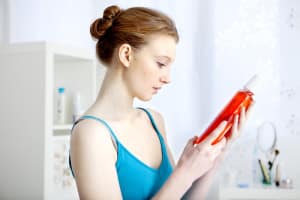 Gone are the days when there were only one or two types of toothbrushes, toothpaste, or mouthwash. Today the isles are full of different brands of oral hygiene products, and numerous varieties within each brand. It can be confusing to say the least, and who has the time to debate which ones are the best? As they say, knowledge is power, so it never hurts to know the ingredients in the products you are using, and knowing the ingredients can help you make better choices. Do you know what's in your mouthwash?
Ingredients
Certain types of mouthwashes have certain types of ingredients. For example, a basic cosmetic rinse for freshening breath will not have the same exact ingredients as a therapeutic rinse that helps fight gingivitis. Listed below are some common mouthwash ingredients and what they do:
Essential oils: Used as breath fresheners in alcohol-based rinses. They also have an antibacterial effect.
Fluoride: Fluoridated mouthwashes are used to help prevent cavities.
Hydrogen peroxide: Due to its antibacterial properties it can help fight bacterial plaque that causes gingivitis. It also helps whiten teeth.
Cetylpyridinium chloride: This is an ammonia compound that eliminates bad breath, kills bacteria, and inhibits the formation of bacterial plaque.
Chlorhexidine: Chlorhexidine is an ingredient found in mouthwashes designed to fight plaque and periodontal disease. This ingredient is only found in prescription mouthwashes.
Sodium lauryl sulfate and sodium benzoate: Detergents used to loosen plaque. Found in rinses designed to be used before brushing.
Alcohol: Alcohol-based mouth rinses can cause dry mouth. Alcohol, however, is antibacterial and can help reduce bacterial plaque which causes gingivitis.
ABOUT YOUR GRAND PRAIRIE DENTIST:
Dr. Quinn Smith is a well-respected and highly experienced general, restorative, and family dentist in Grand Prairie, TX. He takes a patient-first approach that starts from the moment patients enter our Pecan Tree Dental office, and he offers a three-year guarantee on all dental work that he performs. Whether you and your family are new or returning patients, you can schedule a consultation or your next appointment with Dr. Smith by contacting us at (972) 262-5111.