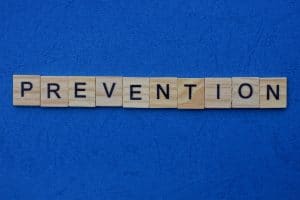 Something that you already know and could probably attest to in your sleep? The fact that if you want to have a healthy smile, you need to practice preventive care. Yep, there's no question that preventing problems from occurring through both the care that goes on at home and the care that you receive from us is a must. With that said, though, you may sometimes wonder if your prevention includes everything it's meant to include in order to yield the optimal results you're seeking (exceptional, impressive, solid oral health, of course!). Why not take a quick trip through the details with our Grand Prairie, TX team, so you can find out (and make any little tweaks you need to make!)?
Every Morning
First, your preventive care should begin with what you do in the mornings. We remind you that every single morning, you should brush your teeth for two entire minutes, ensuring you brush all of your teeth equally and that you brush your tongue, too! Remember, that you should also floss each morning or every evening. You get to select which time of day you prefer.
Every Evening
Now, each evening, you should continue your preventive care by also brushing again, before bed, and after you're through eating for the day. This should include a two-minute brushing session, once more. If you didn't floss in the morning, floss in the evening! In addition, it's essential that you remember to use any nightly treatment you are directed to use, such as TMJ disorder treatment or another oral appliance, etc.
In Summary: Every Day!
In summary, remember that every single day, your preventive care should include two dental hygiene sessions, comprised of one brushing session and then one brushing-and-flossing session. You should also use additional preventive care nightly.
Every Six Months
What happens every six months for your preventive care? Why, your dental cleanings and checkups with our practice, of course! Set these visits up six months apart, so you're seeing us twice a year. Remember that this will help you maintain your healthiest smile and gives you time to ask us questions!
In Summary: Every Year!
Let's do one more summary: Every single year, you should complete 365 days of complete dental hygiene, any further preventive care we suggest, and you should receive two cleanings and two checkups with our team!
Enjoy The Help Of A Smile Routine
Experience the success you're hoping to achieve with the health of your smile, when you follow through with a preventive dental care routine! Learn more about how to do this correctly when you see us! Set up an appointment in Grand Prairie, TX by contacting your dentist at Pecan Tree Dental to schedule a visit at (972) 262-5111.