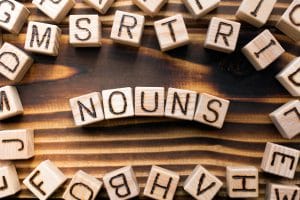 There are the big ideas that you have already become familiar with throughout your lifetime, which apply to the way you offer your smile support! You need to complete certain tasks on a day-to-day basis to keep your oral health safe, of course. Then, there are some other things that come up (such as visits) and even more stuff (like surprise cavities) that can make you wonder how to keep it all on track. While it may sound like a lot at first, when you take some very helpful nouns into consideration, as highlighted by our Grand Prairie, TX team, you will very quickly see that it's just about adhering to the essentials. See for yourself!
Consistency
First up! Remember that in order to ensure you're practicing your best smile care that promotes your best oral health, you need to remain consistent. What does this mean, exactly? It means sticking to the protocol. Doing exactly what you need to do, every time you need to do it, rather than only sometimes following our suggestions for dental care. The more consistent you are, the better the results!
Frequency
Along the same lines of thinking, remember that just as important as it is to remain consistent, it's also important for your oral health that you get the frequency of dental care sorted out. For instance, seeing us once a year for a dental checkup and cleaning is certainly consistent. However, it's not frequent enough. Instead, you need to see us every single year, twice a year for optimal results!
Fluidity
Yep. We know. What you really want from your dental care is for it to provide you with excellent oral health that never wavers. However, there are lots of variables that come into play, which means you may be doing a pretty good job but you end up with something like stains or a cavity. For this, we encourage fluidity. Maintain a go-with-the-flow attitude, so you are quick to address issues through required dental care and to get your smile back on track!
Enjoyment
It's not required but it's certainly suggested. Remember that taking the steps necessary to actually enjoy caring for your smile (such as making time for it, selecting products you like, etc.) will prove very beneficial to your oral health (and will help with the aforementioned ideas, too).
Keep Up With Optimal Smile Care
Get in touch with us, so you may follow through on your very good intentions to keep your smile healthy and whole! Remember that our practice provides a comprehensive selection of dental care for your every need! Set up an appointment in Grand Prairie, TX by contacting your dentist at Pecan Tree Dental to schedule a visit at (972) 262-5111.