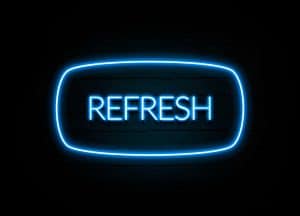 Your smile needs daily care. It requires this dental care through the use of dental hygiene products. Your smile is also susceptible to problems and staining. It may or may not contain restorations. Your smile is unique and, over time, can deal with wear and tear! So, if our Grand Prairie, TX team were to ask you today how your unique grin is doing at the moment, if the answer is anything other than "absolutely amazing!" we remind you that this is normal. We also remind you that we can guide you toward sprucing things up a bit if you a quick push to get back on track (so you can say your smile is in exceptional condition!).
Your Toothbrush (In More Ways Than One)
What could your smile use at the moment in order to seem like a fresher, better version? Let's start by talking about your toothbrush. Did you know that first, if your toothbrush isn't new enough, it is going to need to be replaced (or else, it won't offer you the effective dental care you need)? So, always be sure your brush is no older than four months. Next up, remember to ensure you're letting your brush air dry between uses, which just means placing it bristles-up in a cup or toothbrush holder. Then, there's one more suggestion: If you don't love your brush, find one that you do love, whether that means a new manual model or trying out electric!
Your Smile Shade
How does your smile shade look at the moment? Is it bright white? Not really white at all? Somewhere in between? We remind you that when your smile is looking just a bit lackluster due to any amount of discoloration, an easy way to spruce things up is with the help of cosmetic dental care! For instance, a round of teeth whitening can remove yellowing and reveal a brighter grin.
Your Restorations
Sometimes, if you have metal fillings or crowns, you may take a look in the mirror and realize your restorations are causing your otherwise nice smile to appear dim or grey. Or, you may realize some of your restorative dental care was performed a very long time ago. When you think it may be time to freshen up your smile by opting for cosmetically sound restorations or addressing potentially damaged (or needs-freshening-up) work, let us know! We are here to help with every area of dental care.
Spruce Up Your Dental Care
Revive your oral health and your smile's beauty by giving yourself a quick refresh. Talk the details over with our friendly team, so you may figure out the treatments and changes required for improvement! Set up an appointment in Grand Prairie, TX by contacting your dentist at Pecan Tree Dental to schedule a visit at (972) 262-5111.