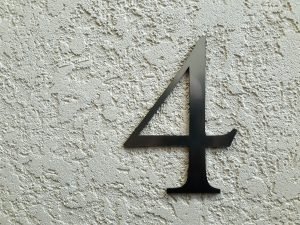 It's perfectly natural to feel confused about your tongue if you have never really received much of an education in terms of this part of your mouth. You know that it's powerful, that it helps you eat, that it helps you interpret flavor, and more. However, as for how you should be caring for it (if at all), what it's really doing for you, and more, you may find that you're at a loss for answers. As you might have imagined, though, our Grand Prairie, TX team is full of information, so you can feel much more certain about not just teeth and gums but all aspects of your smile health!
#1: You Wonder If You Should Clean It (And Why)
We understand why you may not have ever cleansed your tongue before. Maybe nobody ever really mentioned it to you. Maybe they did but you thought it seemed like a silly thing to do, since you're more focused on things like preventing cavities and gingivitis, etc. The fact of the matter is, though, your best smile health relies on whether or not you clean your tongue. You need to do so to keep bacteria from building up! Otherwise, issues like bad breath and even smile-related problems may develop.
#2: You Aren't Sure How To Keep It Clean
When you come in for a checkup and cleaning at our practice, it's a good time to talk with us about how to clean your entire smile to promote your best smile health. When it's your tongue you're curious about, we will generally suggest one of two things. You may either brush it or you may scrape it. Brush it with your toothbrush and toothpaste during your dental hygiene sessions. Or, use a tongue scraper (it's smooth, don't worry!) to remove bacteria and debris.
#3: You Question If It's Solely Responsible For Tasting Foods
Your tongue is partly responsible for your ability to taste foods. However, it is not solely responsible. Remember that you need enough saliva to break foods down and to help them release their flavors. You also need your nose! Your sense of smell plays a very big role in the process of interpreting flavor!
#4: You Wonder If Piercing It Is Okay Or Not Okay
If you're doing your best to protect your smile health, then we suggest you avoid a tongue piercing. While it may work out in your favor, the risk is still high. A piercing can lead to severe swelling, infection, and the accessory itself may damage teeth and soft tissues.
Come In For Tongue Care Questions
Don't assume that we are only here for your teeth and gums! Remember that our dental care practice helps you understand and protect all oral tissues, including your tongue and more! See us soon! Set up an appointment in Grand Prairie, TX by contacting your dentist at Pecan Tree Dental to schedule a visit at (972) 262-5111.