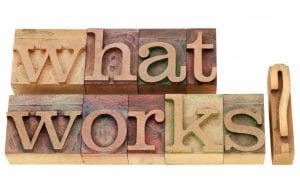 When your primary focus is trying to figure out how to create your best preventive care for your smile, you may find that you start wondering: What actually works to help keep your smile health in exceptional condition and then what doesn't work that you may have assumed would offer some benefit? Though this may seem like some serious territory to traverse at first glance, our Grand Prairie, TX team is happy to remind you that sorting through the essential and then the not-helpful in the world of prevention is easier than you might think!
Your Dental Hygiene Works
The first thing to remember about your preventive care is that dental hygiene absolutely works. That is, when you practice it according to the way that we suggest you practice it! Remember, if you're on track with twice-daily brushing sessions and you're flossing every day just once, then you're doing a wonderful job!
Your Avoidance Of Damaging Culprits Works
Of course, in addition to brushing and flossing, preventing damage to your smile health means also remaining as mindful as you can of culprits that can cause harm. Fortunately, it all relies on common sense. Avoid things that may lead to damage, such as very hard foods, excessive sugar, etc. It works!
Your Visits With Us Work
Last but certainly not least in terms of what works in the world of preventive care for keeping your smile health safe: Your visits with our team! This includes your preventive dental checkups and cleanings, through which you receive thorough cleansings to keep your smile in amazingly clean shape (free of plaque and tartar buildup). Of course, these visits also allow us to detect issues like early TMJ disorder that can lead to damage (but that we can treat before that happens).
Fix-It OTC Products Don't Work
You may figure that if you're really thorough and find some amazing products, that you can manage prevention all on your own. However, your smile health will always require both home care and professional care! So, don't be fooled when you see products that offer something magical, such as complete gingivitis prevention (particularly if you think your gums are already inflamed). While it can help a little, it isn't going to work wonders. Instead, if you sense a potential problem, come in for a visit.
Home Remedies Don't Work
TMJ exercises you found online? Skip them. DIY (do it yourself) treatments may cause more harm than good. See us instead!
Come In For Effective Preventive Care!
When you want to keep your smile from damage, you know that you need to practice preventive care. Find out what that includes, and doesn't include, when you get started by scheduling a dental checkup! Set up an appointment in Grand Prairie, TX by contacting your dentist at Pecan Tree Dental to schedule a visit at (972) 262-5111.