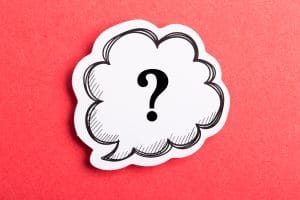 Are you familiar with gum recession, how it happens, what it means for your smile, and other important details? If this sounds familiar but you cannot say you could exactly define or explain this oral health issue, then you are in luck! Our Grand Prairie, TX team is aware that this may be one of those smile concerns that you have heard about but that has primarily flown right past you. Today, we'd love to provide you with a quick infusion of information, so you feel informed and are even more prepared to do a fantastic job with keeping your gum health in lovely condition.
What's Happening To Your Gums
When you deal with gum recession, what's happening to your gums is that the tissue is pulling back. This means it's retreating, away from the tips of your teeth, in the direction of your roots. As a result, more of your root tissue becomes exposed. This may be the result of the way you're caring for your smile, which means making some changes will be essential!
Why Recession Is Dangerous
Why does gum recession matter in terms of your overall oral health, you wonder? Well, first, remember that your gum tissue acts as a protective layer over your teeth. Your teeth sit within your gums, which are an extension of a larger framework. When gums pull back, part of your roots are exposed. This is tissue that is not covered by enamel. The result? Nerves are left out in the open, which means the potential for serious sensitivity. In addition, bacteria also gain access to this usually protected tissue, which may lead to damage.
About Your Smile Esthetics
Remember that if you deal with gum recession, your teeth are going to end up looking much longer, as more tissue becomes exposed. In addition, if the recession is the result of gum disease, your smile may look unhealthy. By addressing gum health issues, you end up protecting the beauty of your smile.
How To Prevent It
As with any issue, protecting your smile from the development of gum recession means keeping up with preventive care. You need to practice hygiene gently at home, as aggressive brushing and flossing may encourage gums to recede. You need to remain consistent with home care to prevent gum disease that often causes recession. You also need us for checkups and cleanings, which will offer you the cleansing and monitoring your smile needs.
Protect Gums By Seeing Us For Visits
Remember that following through on your preventive dental care with our team means coming in for twice-a-year dental checkups and cleanings, which will offer you the information and care you need for a healthy grin. Set up an appointment in Grand Prairie, TX by contacting your dentist at Pecan Tree Dental to schedule a visit at (972) 262-5111.