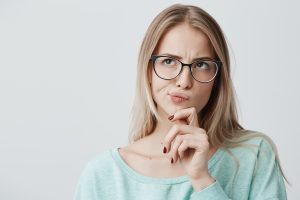 It's very easy to convince yourself that you're not a good candidate for teeth whitening, even if you are. It's also possible to be told by another practice that you are not a good candidate (even if you are). Then, of course, there's the fact that even if you don't necessarily meet the requirements for traditional whitening, there are other ways to help you attain that beautiful, glowing smile you're hoping to be able to put on display! So, let our Grand Prairie, TX team walk you through some additional details that will help you recognize no matter what, your whiter smile is certainly on the horizon.
Come In For A Professional Opinion
If you feel like you're not a very good teeth whitening candidate, you've heard that this is the case, or you're really just not sure but you're making assumptions, the best thing that you can do is to come in for a consultation with our team! Schedule a dental checkup with us. Allow us to take a look at your smile, so we can talk with you about your candidacy right now, whether whitening will be an option for you, or if it might be time to consider other means of brightening up your smile.
If It's Due To Severe Or Deep Staining
So, maybe you're not a wonderful candidate for traditional teeth whitening. As mentioned, there are others means of addressing your smile stains with cosmetic care! Remember that if this is due to severe staining or deep staining, traditional bleaching will likely not suffice. The good news is that we offer a comprehensive array of other solutions, such as porcelain veneers, which will allow you to attain stunning results.
If It's Because Your Smile Isn't Healthy Right Now
Are you a poor candidate for teeth whitening at the moment just because your smile isn't very healthy? Well, if that's the case, then you're not a good candidate (right now, anyway) for any type of cosmetic care! All you need to focus on in order to regain candidacy to whiten your grin is receiving the appropriate restorative care that will bring your oral health back! Then, you may move forward with cosmetic plans.
See Us To Attain A Beautifully White Grin
When you are hoping to achieve a gorgeous white smile but you are worried that your not so wonderful candidacy may take you out of the running, think again! There's always a pathway toward a lovely, bright grin. Set up an appointment in Grand Prairie, TX by contacting your dentist at Pecan Tree Dental to schedule a visit at (972) 262-5111.