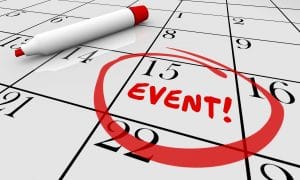 Yep, heading out to the farmers market is always a delightful way to spend your Saturday. However, when summer rolls in and the weather is warming up in our Grand Prairie, TX community, it can mean just one thing even more exciting: It's time for the annual Farmers Market: Crawfish Boil! So show up with your appetite ready to go! This is going to be one more feast you won't soon forget!
What Is This?
This is the annual Crawfish Boil! You'll get to enjoy this delicacy by the pound, as you chew it and swallow it on down along with some delicious corn and potatoes! Show up, eat up, enjoy a variety of on-site activities, dance to the live music, check out the art on display, and plan to simply relax and have a marvelous time!
When Is It?
The Crawfish Boil will be taking place on June 1st, 2019 from 10am to 2pm.
Where Is It?
Simply head to the Farmers Market, located at the following address:
120 W Main St
Grand Prairie, TX 75050
How Much Is It?
You may indulge in the crawfish at a rate of $10 per pound!
Who Is Invited?
The whole family!
How Can I Learn More?
Check out our community's Parks, Arts, & Recreation page for further details.
Promote Your Healthy Summer Grin
Make time to see our team for the dental care you need in order to maintain a healthy smile! Remember that you are simply a phone call away from fillings, checkups, cleanings, and anything else your oral health requires! Set up an appointment in Grand Prairie, TX by contacting your dentist at Pecan Tree Dental to schedule a visit at (972) 262-5111.