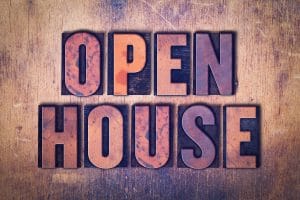 Have you been to the Grand Prairie community gardens yet in our very own Grand Prairie, TX? If you didn't know, we have five gardens at different locations throughout our lovely town and you have the chance to take a tour through them and to enjoy lunch when you're through! Put on by Keep Grand Prairie Beautiful, the Community Garden Open House is one event you really won't want to miss!
What Is This?
You'll be enjoying a morning of garden samples! Stop by each open community garden according to the event's schedule, grab a raffle ticket from each one (so you have the chance to win something very exciting!), learn more about whether joining a garden may be for you, and speak with Master gardeners (and other knowledgeable gardening individuals) along the way. Finish up with a hot dog lunch and even more education!
When Is It?
The gardening event will take place on May 18th, 2019 from 9am to 1pm.
Where Is It?
The open house takes place across several gardens! Check for specific locations and times here. Finish your tour from 12pm to 1pm at GPFC Community Garden and Orchard for lunch and information, which you may find at:
1513 S Belt Line
Grand Prairie, TX 75051
How Much Is Admission?
This is a free gardening event!
How May I Learn More?
Find out even more about this upcoming open house experience when you call 469-515-9194.
Enjoy Complete Dental Care
Contact our dental practice to schedule a dental visit for yourself or your family member, so you may keep your smile in exceptional condition! We offer the comprehensive listing of services for complete smile care! Set up an appointment in Grand Prairie, TX by contacting your dentist at Pecan Tree Dental to schedule a visit at (972) 262-5111.