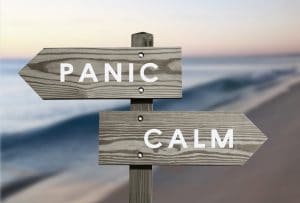 We know that in addition to serious pain, one of the other things that can send any patient into a frenzy is the onset of dental sensitivity! It's a very strange sensation that sort of hurts but also just feels quite strange yet intense. In short: It's not pleasant and because its arrival can mean so many things, it can certainly set you on edge. However, our Grand Prairie, TX team reminds you that you don't have to become so worried! Skip the panicking and instead, just let us help!
When It's Not Much At All
If you're someone whose teeth are simply prone to dental sensitivity, then we will guide you through some important steps to take to keep from dealing with serious discomfort. For the most part, you'll be able to make mindful decisions on a daily basis by avoiding anything aggravating. As for our contribution, we will talk with you about products like specialized toothpaste that will help desensitize your smile.
When It's Related To Functional Issues
If you're experiencing dental sensitivity, remember that this is a very frequent symptom of a functional issue we call bruxism. Not really sure what that is? Well, in a nutshell, it's a disorder that happens because of an involuntary but chronic motion of your jaws, which causes you to either grind your teeth (back and forth) or clench them (together). All of the constant pressure, contact, friction, etc., can erode and irritate your teeth, which will eventually cause sensitivity to occur. While this doesn't sound so wonderful, we remind patients that we offer bruxism treatment (it's very gentle, as you just need to wear a mouthguard during sleep) and can help you address damage if it has affected your teeth.
When It's Related To Hygiene-Based Issues
You could also be dealing with one of the hygiene-related issues you may be imagining is causing your sensitivity. You might not love imagining that this is the cause but we remind you that we offer comprehensive restorative care to address what might be causing dental sensitivity. If it's a damaged tooth, we offer crowns. If it's decay, we offer fillings. We can help you, so come in! (Reminder: Our restorative treatments are gentle and comfortable).
Visit Our Practice To Solve Sensitivity
When your main concern is the sensitivity that has begun affecting your smile, this is no time to stay home and research. It's time to call us, schedule a dental visit, and come in to discover what's happening and how to improve it! Set up an appointment in Grand Prairie, TX by contacting your dentist at Pecan Tree Dental to schedule a visit at (972) 262-5111.