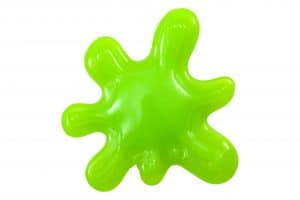 Perhaps you caught an episode or two of Double Dare, the beloved Nickelodeon game show, during one of its iterations over the past 30 years or so. Maybe you were one of the series' original fans in the 80s, spending your time glued to the TV set, while you looked on in awe at the seemingly impossible obstacle courses (and all of that slime!). If so, then our Grand Prairie, TX team has some incredible news: You can now attend Double Dare Live! … which means in person!
What Can I Expect?
You can expect to take in the fun, the mess, the goop, the slime, the heart-racing competition, and the extraordinary set of obstacles that makes this show (and live performance) such a blast! You and your family will laugh, you might cover your eyes, and you may even have the chance to participate by answering a question!
When Is It?
This super messy, fun event is going to be taking place on April 13th, 2019 beginning at 7pm (doors open at 6pm).
Where Is The Event?
Enjoy Double Dare Live! at The Theatre at Grand Prairie, which is located at the following address:
1001 Performance Place
Grand Prairie, TX 75050
How Much Are Tickets?
Tickets range from $29.75 to $89.75 per person.
Who Is Invited?
Individuals of all ages are welcome to this family-friendly experience!
How May I Learn More?
Gather even more information about this over-the-top event by calling The Theatre at Grand Prairie at (972) 854-5076.
Protect Your Family's Smiles
Remember that keeping your own smile and the smiles of your family healthy is often easier than it seems. Schedule the dental visits everyone needs (including cleanings and checkups) twice a year for success! Set up an appointment in Grand Prairie, TX by contacting your dentist at Pecan Tree Dental to schedule a visit at (972) 262-5111.