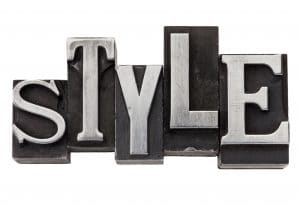 Have you been feeling like you're ready for a change but you aren't really sure which path to take in terms of your personal style and beauty? Maybe you feel like you've been wearing the same color palette or type of clothing for years (or even decades) now and you're sure that some advice would help you feel amazing and excited about expressing yourself through color, fabric, makeup, and more again! If so, don't miss the upcoming Style File: Beauty And Style For Women event!
About This Event
This is your chance to gain motivation, inspiration, and some very helpful tips from a runway coach/image consultant! Turn all of that Pinterest browsing, online shopping, and dreaming into reality when you learn more about what works best for you! From considering what's perfect for your shape to which colors enhance your natural beauty, and more, you'll quickly feel ready to transform your style!
Event Date And Time
Join others for this exciting event for three separate sessions, each focusing on one particular area. Sessions take place from 11am to 1pm during the following dates:
April 6, 2019
April 13, 2019
April 20, 2019
Age Group
This event is intended for individuals 16 years of age and up.
Event Location
Meet up at the Betty Warmack Library for fashion and beauty fun! The address follows:
760 Bardin Road
Grand Prairie, TX 75052
How To Learn More
Go ahead and give the library a call at (972) 237-5770 for further details.
Schedule Your Dental Visit Soon
Don't procrastinate when it comes to your required dental visits. From dental checkups and cleanings to restorative treatments, when you need to see us, the best approach is to contact us ASAP to schedule with us! Set up an appointment in Grand Prairie, TX by contacting your dentist at Pecan Tree Dental to schedule a visit at (972) 262-5111.