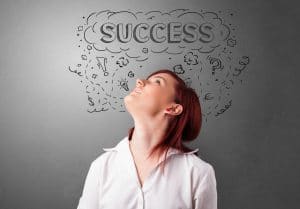 Is your teen thinking about applying for a job now that spring break is nearly here? Perhaps your teenager is waiting until summer but is feeling ready to secure some much-desired employment and income! Or, do you have a high school senior who is interested in entering the workforce or working during college? Whatever the case, you will be pleased to learn that your Grand Prairie, TX community teen can gain some very important knowledge during the upcoming Interview Skills For Teens event!
What Is This?
The Interview Skills For Teens event is just for your teenagers! If they are just starting out in the world of seeking jobs and gaining employment, whether they are applying for their very first job or if they are just looking for some tips for an even better experience, this will help! By meeting with an HR representative, they can gain firsthand experience in figuring out how to navigate interviews with ease!
When Is It?
The event is going to be taking place on February 21st, 2019 from 5:30pm to 6:30pm.
Where Is It?
Your teens will meet up at the Main Library, which is located at the following address:
901 Conover Dr
Grand Prairie, TX 75051
Who May Attend?
Teenagers in grades nine through 12 are invited to attend this interview skills event.
How May I Learn More?
If you wish to learn more, you are welcome to contact the Main Library by calling (972) 237-5700.
Bring Teens In For Essential Smile Care
Keep scheduling the dental care you need every six months, in addition to visits for your teenagers! Just like mom and dad require, they need checkups and cleanings twice a year for good oral health! Set up an appointment in Grand Prairie, TX by contacting your dentist at Pecan Tree Dental to schedule a visit at (972) 262-5111.