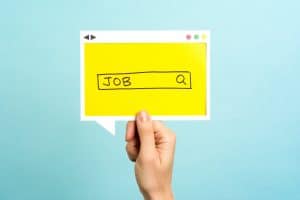 Are you about to enter the workforce? Have you been away from work for a while now? Perhaps you are employed but you are looking to make a change. Whatever the case, if you have recently realized that you could really use some help figuring things out in addition to making your resume much more impressive, then we have just the Grand Prairie, TX event suggestion for you: The upcoming Workforce Solutions Resume Help event might do the trick.
About the Event
The Workforce Solutions Resume Help event is happening at our very own Grand Prairie, TX library, where you can receive lots of professional advice. Discover new resources and ways to seek out career opportunities for yourself. Learn more about how to put together a resume that is modern and that will help you in your search for a job!
Event Location
The event will be taking place at the Tony Shotwell Library. You may find it at the following address:
2750 Graham Street
Grand Prairie, TX 75050
Event Date and Time
Enjoy this career-based event on January 14th, 2019 from 10am to 12pm. Remember: You may access this help every Thursday, as this is an ongoing service.
Invite List
Anyone looking for help becoming prepared to find employment
Admission
This is a free event!
Contact Information
If you would like to speak with the library before you attend this event, feel free to contact the Tony Shotwell Library at (972) 237-7540.
Keep Your Smile Safe And Sound With Our Care
Come on in for the dental care that you need to enjoy a safe, healthy smile and to keep your family members' smiles healthy, too. When you're ready, remember that we provide comprehensive smile care! Set up an appointment in Grand Prairie, TX by contacting your dentist at Pecan Tree Dental to schedule a visit at (972) 262-5111.