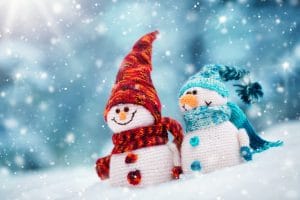 We may not have any snow in Grand Prairie, TX but we certainly have an abundance of the Christmas spirit! If your kiddos are getting quite into the holiday season and you'd love to share some fun with them reminiscent of your own childhood days, then the upcoming Snow Ho-Ho may be just the event to attend! It's all about turning off the screens and enjoying some true holiday fun!
What Is This Event?
Snow Ho-Ho will bring you back to your own holiday memories that you can now share with the kids! Bring your family to the library for time to meet with Santa Claus, so they can let him know what they want this year! Sit with your little ones as you enjoy holiday craft-making! You can even take in a little live entertainment and hop onto the Polar Express. It's sure to be a lovely evening.
Where Will It Happen?
This holiday event is taking place at the Tony Shotwell Library, which is located at the following address:
2750 Graham St
Grand Prairie, TX 75050
When Is It Taking Place?
Join in the fun on December 17th, 2018 from 4pm to 6pm!
Who Is Invited?
Everyone!
How May I Find Out A Bit More?
You may pick up the phone and dial (972) 237-7540 to speak with a member of the library staff if you have questions!
Bring Your Kiddos In For Exceptional Smile Care In 2019
Get your children's visits scheduled for 2019 by calling us just as soon as you have the time! Set up an appointment in Grand Prairie, TX by contacting your dentist at Pecan Tree Dental to schedule a visit at (972) 262-5111.