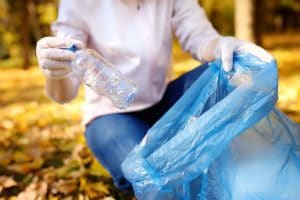 If you are feeling the itch to get outside and contribute some volunteer effort to benefit Grand Prairie, you might want to participate in the Adopt-A-Stream clean up, announced on the City of Grand Prairie Volunteers page. This will be a land-based clean up, so you don't need special wet gear or a boat or floatation device. Clean up crews will convene at Fish Creek Linear Park, which has a parking lot, pavilion, picnic tables and walking trails. Just like a great Grand Prairie dental team makes smile-care possible, a team clean up effort will help keep our city beautiful.
When Does the Clean Up Take Place?
This event is scheduled for Saturday, January 5th, 2019. If you submit your registration by Thursday, Jan. 3, you will be provided with a free lunch after the clean up.
How Long Will It Last?
Volunteers should plan to participate from 10 a.m. to 12 p.m.
Where Is the Meet Up?
Volunteers should convene at Fish Creek Linear Park
4346 Allegro Lane
Grand Prairie, TX
What Should I Wear?
Participants should dress for the weather, which may mean layers of clothing. A hat may be helpful.
Please also wear:
Long pants
Closed-toed shoes, boots or rain boots
Sunscreen
Insect repellent

How May I Learn More?
Please direct questions and inquiries to KGPB Coordinator, 972-237-4546 or [email protected]
Start the New Year With a Clean and Bright Smile!
At Pecan Tree Dental, patients can count on quality care in an environment that supplies modern, appearance-friendly work while also prioritizing your comfort. You can arrange your appointment with Dr. Smith by contacting us at (972) 262-5111. We proudly welcome patients from  Grand Prairie, as well as surrounding communities like Arlington, South Dallas, Cedar Hill, and Duncanville.