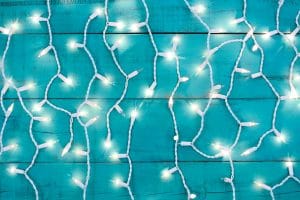 There's something truly amazing about the beauty of sparkling lights, especially when they're strung so strategically (by the millions) in exceptional shapes and designs. When you're looking for something that's sure to leave you and your family wide-eyed and awe-inspired as you celebrate the holidays, Prairie Lights 2018 is sure to do just that.
What To Expect This Year
Each year gets better and better! In 2018, you can look forward to four million holiday lights, all lit up and ready for you to take in their splendor! See displays and set-ups you've never seen before as your whole crew is delighted!
When The Lights Will Be Ready
Enjoy the twinkling lights and amazing displays beginning on November 22nd, 2018 from 6pm to 10pm. Check the event's complete schedule for a full listing of hours!
Where You May Head For Viewing
Head over to Lynn Creek Park. It is located at 5610 Lake Ridge Parkway, Grand Prairie, TX 75052.
The Cost To Enter
The cost per car for admission to Prairie Lights is $35 per car (or $45 on Fridays, Saturdays, Sundays, holidays, and prime days).
Further Details
If you are hoping to learn just a little bit more, feel free to check out the information-packed official website here.
Make Your Smile Its Best When You Come In For Care
Receive the treatment you need, from preventive to restorative (and everything in between) in order to protect your smile and promote its continuing health and beauty. Set up an appointment in Grand Prairie, TX by contacting your dentist at Pecan Tree Dental to schedule a visit at (972) 262-5111.