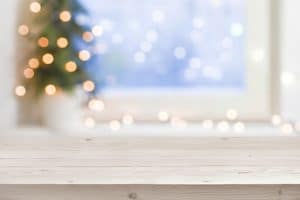 If you're not the one traveling this holiday season, then you don't exactly need our tips for what to put on your travel list in regard to your oral health care. However, if you are receiving guests as you are the one hosting, then you just might want to write another list entirely. While you may assume those that are showing up to your home will be prepared, remember that the holidays can become a rushed and frantic time that leads to some forgetfulness and missed details. Make sure everyone in your household enjoys optimal smile protection with our Grand Prairie, TX team's easy-to-follow tips to make for a cozy time.
Fill Your Bathroom With Travel Extras
Have you ever arrived at a destination only to realize that you left your toothbrush behind? Or, you had your toothbrush but you left your toothpaste and the last thing you wanted to do once you were in you PJs and nearly ready for bed was to have to go out in search of a place that was selling toothpaste? Let's say your guests find themselves in a similar oral health related predicament. Could you share your own toothpaste? Sure. However, you can't share your brush. Load up on trial size toothpaste, toothbrushes, and dental floss, so you can easily remedy such situations (or you may save them for future travel!).
Offer Up Paper Towels Or Individual Hand Towels
You don't really want guests wiping their mouths and hands on the same hand towels that you are using (and you don't want them to feel awkward sharing them with a houseful of people). Either prep early with lots of towels for everyone or, consider offering paper towels to keep it all quite hygienic.
Put Your Dental Hygiene Items "Away" For Now
Our team reminds you that it's probably a good idea to put your own oral health care related items away (such as, in a cabinet, etc.) where nobody will accidentally use your brush, toothpaste, or otherwise. It's safer for your smile and a very good idea during cold and flu season!
Ensure A Smile Healthy Holiday Experience
Consider our oral health care tips to ensure everyone staying in your home this holiday (including you) enjoys safe smiles. Set up an appointment in Grand Prairie, TX by contacting your dentist at Pecan Tree Dental to schedule a visit at (972) 262-5111.