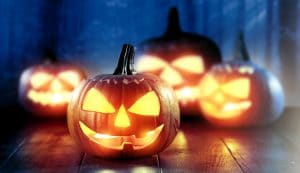 Is your child planning on being a zombie of some kind this Halloween but isn't really sure about how to create convincing makeup? Why not take advantage of the upcoming Teen Zombie Makeup 101 event? It will be sure to make your son or daughter's costume an absolute winner!
What Is This?
This event is for teens who would like to learn how to successfully apply zombie-theme makeup! Your children will enjoy a quick introduction to creating a zombie look on Halloween afternoon, so they're party ready!
Where Is It?
The workshop will take place at the Tony Shotwell Library, which is located at the following address:
2750 Graham Street
Grand Prairie, TX 75050
When Is It?
Kids may arrive at 4:30pm on October 31st, 2018 for an hour-long zombie makeup session!
Who Is Invited?
This event is for teens in 6th through 12th grade. There's only so much room, so secure your slot right away!
How May I Find Out More?
Have questions about this teen event? Feel free to contact the library to learn a little bit more by calling (972) 237-7540.
Bring Your Family In For Consistent Smile Care
Remember that it's just twice a year that you need to come in for your preventive care visits in order to keep your smiles safe! Set up an appointment in Grand Prairie, TX by contacting your dentist at Pecan Tree Dental to schedule a visit at (972) 262-5111.