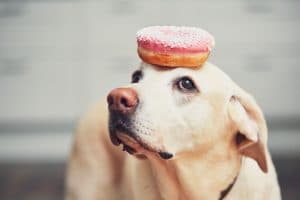 If you could combine everything you love into a very quick, short phrase, it might just be identical to the upcoming event happening in our Grand Prairie, TX community: It's the Donuts, Dogs, And Cats, Too! 2018 event. Sound like the sort of thing that quickly puts a smile on your face? Good news: It's for a good cause (keeping your pets healthy), so learn more.
About The Event
Donuts, Dogs, And Cats, Too is your chance to get your puppy-dog or kitty-cat vaccinated at a more budget-friendly cost than you might usually run into, thanks to the Texas Coalition for Animal Protection. Bring your little buddy along for the required vaccination, as you ooh and ahh at the adorable animals in attendance (while you enjoy a yummy donut, of course, making it a purr-fectly lovely adventure).
Time And Date Of Event
The event will be taking place on October 13th, 2018 from 10am to 12pm.
Location
You and your fluffy friend may head to the Main Library, which you can find at:
901 Conover Drive
Grand Prairie, TX 75051
Additional Details
Learn more about the specific vaccines, associated fees, and more here and when you call 940-566-5551.
Make Time For Smile Care For Effective Oral Health Protection
While brushing and flossing are essential, you also need to remember to set up your visits with our practice for long-term smile health that continues. Set up an appointment in Grand Prairie, TX by contacting your dentist at Pecan Tree Dental to schedule a visit at (972) 262-5111.