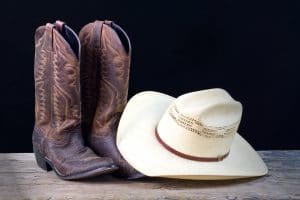 Remember how you marveled at police horses when you were a little kid? (Okay, maybe you still get excited about cops on horseback!). Fortunately, the upcoming Cowboy Cops and Kids event will delight children (of all ages) with a fun experience that will let you get up close to these majestic animals, while you get to know our local officers a little bit better, too.
About Cowboy Cops And Kids
The event is your chance to bring your kids out to meet the individuals that make up the Grand Prairie Police Department, while your little ones enjoy the honor of getting to feel like little cowboys and cowgirls as they hop up to sit on the horses! They'll get to take a photo with the Cowboy Cop of their choosing, too, which they can carry home as a memento.
Location Of Event
Enjoy meeting our community cops and their horses at Mike Lewis Park, which is located at:
2410 N Carrier Parkway
Grand Prairie, TX 75050
Date And Time Of Event
The event is going to take place on September 22nd, 2018 from 9am to 12pm.
Donation Details
This is a donation-based event, the proceeds of which will benefit something called PlayGrand Adventures. It's a project dedicated to providing our community with playgrounds that are both safe and fun for individuals of all ages and all ability levels.
Learning More
Find out more about the Grand Prairie Police Department or locate contact information here.
Remember To Set Up Kids' Routine Smile Care
Remember that your kids need cleanings and checkups twice every year for glowing, healthy smiles! Set up an appointment in Grand Prairie, TX by contacting your dentist at Pecan Tree Dental to schedule a visit at (972) 262-5111.