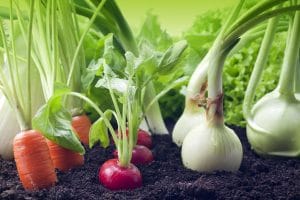 What is it about the end of summer that gets your blood pressure on the rise? Is it the fact that it means autumn is headed our way, so the holiday season is beginning its steady approach? No? What's that you say? It's trying to tackle fall gardening, as you have wonderful intentions but not quite as much know-how as you'd like? No problem at all! The upcoming Fall Into Vegetable Gardening with Susan Henson event is just around the corner.
What Is This?
This is your chance to enjoy one or two workshops with City Horticulturist and Arborist Susan Henson! She will instruct you in the ways of growing organic veggies in your garden during the autumn season and can guide you through maintaining and landscaping your outdoor space during this chillier season.
When Is It?
The gardening events take place in early September, 2018, during the following dates from 6:30pm to 8:00pm:
September 5th: Veggies
September 12th: Landscaping
Where Is It?
Meet up with other gardening enthusiasts and learn all about fall gardening at the Grand Prairie Memorial Library, located at:
901 Conover Drive
Grand Prairie, TX 75051
How May I Learn More?
You may contact Susan Henson at 972-237-8102 with your questions.
Set Up Your Fall Dental Visit Today!
Get a head start on scheduling your next dental checkup and cleaning by contacting us today! Set up an appointment in Grand Prairie, TX by contacting your dentist at Pecan Tree Dental to schedule a visit at (972) 262-5111.