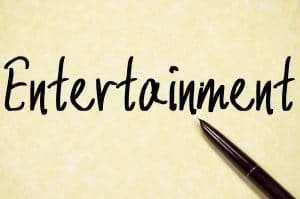 What's your favorite Boz Scaggs track? If you were quick to answer that one, whether it was "Lido Shuffle" or "Lowdown" (or anything else), then you probably have a special spot in your heart for this singer songwriter. We have a hunch you'd also probably be upset if you heard you'd missed him and in our very own Grand Prairie, TX community! So, take a moment to grab tickets for Boz Scaggs 2018 before they're all gone and you'll be seeing him at the end of the month!
What's This Event?
This is your chance to hear your favorite songs and new stuff off of his Out Of The Blues album. Not just with the help of your playlist or a CD, though. This time around, you'll get to hear him play and sing live and on stage as he stops in town on his 2018 tour.
When Is It?
The Grand Prairie, TX performance will be taking place on Wednesday, August 29th, 2018 at 8pm (doors open at 7pm).
Where Is It?
Head to the Verizon Theatre, which is located at:
1001 Performance Pl
Grand Prairie, TX 75050
How Much Are Tickets?
Admission to this concert ranges from $40 to $80 per person.
How May I Ask Questions?
Find out more about this concert by calling the venue at 972.854.5050.
Call Us Soon To Schedule Your Next Dental Appointment
Whatever your smile requires to be healthy, clean, and dazzling, we offer it! See us soon for a dental visit. Set up an appointment in Grand Prairie, TX by contacting your dentist at Pecan Tree Dental to schedule a visit at (972) 262-5111.