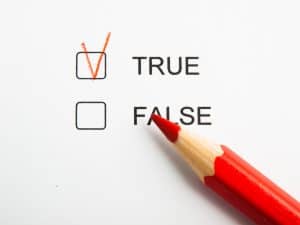 There are some really amazing benefits of dental implants that you may have heard about and, instead of feeling extremely excited about them, you may instead have found yourself just glazing over them. Why? Well, possibly because like many patients, the details sound too good, which makes you question whether implants are all they're cracked up to be! Unfortunately, if you're a patient in need of tooth replacement and you dismiss implants, you may be foregoing a treatment that offers you just what you require! So, our Grand Prairie, TX team would like to review some things that are absolutely true about implants to let you in on the fact that they really do come with exceptional advantages.
#1: It's True! They Can Last For A Lifetime.
Assuming you are going to be keeping up with your preventive care, which means you brush your teeth, you always remember to floss your smile, and you are wonderful about coming in for dental cleanings and exams, too, well … that means you can actually expect your dental implants to last (and last, and last, and last).
#2: It's True! They Won't Wiggle.
Our team knows that if you've had any experience with traditionally supported prosthetics, you may know a thing or two about wiggling and shifting. As a result, you may have a hard time believing that you can expect absolute stability and no shifting from dental implants. Remember: They anchor completely into your jawbone, so they truly do not move.
#3: It's True! They Stop Your Smile From Shifting.
Not super interested in the beauty or the alignment of your smile changing? When you lose teeth, it's natural for teeth to move about a little bit because now, you have open spaces. Think of it as the teeth trying to fill up the openings. This can leave you with a smile that used to look straight and instead, becomes misaligned and no longer looks so lovely. Good news: When you choose dental implants, they fill the open areas, which offers you simple protection against teeth movement. Your smile stays just as you've always known it!
See Our Team For An Implant Conversation
Ready to get the dialogue going regarding implants for your smile and tooth replacement solution? Good! Call us up soon! Set up an appointment in Grand Prairie, TX by contacting your dentist at Pecan Tree Dental to schedule a visit at (972) 262-5111.