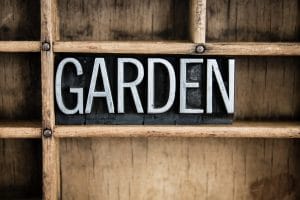 Do you have a dark, shaded area in your garden? Are you curious if there's something that will grow there (such as an herb that you can bring into your home as an addition to your garden-to-table meals)? If you need a little help with the darker corners of your outdoor space, the upcoming Herbs For Shady Places: Summer Garden Gathering in Grand Prairie, TX might be just what you need!
What Is This Event?
This is a community gardening event led by Master Gardener Barbara Gollman. You'll be learning how to better utilize the dark, shaded areas of your garden where, though you'd love to grow something, you're not sure what to put there! Find out which herbs will flourish, so you can watch your garden grow.
When Is The Event?
The gathering will take place on Saturday, July 28th, 2018 from 2pm to 3pm.
Where Is It Taking Place?
Get ready to learn all about shade-loving herbs when you head out to the Betty Warmack Library, located at:
760 Bardin Road
Grand Prairie, TX 75052
How Much Is Event Admission?
It is free!
May I Call The Library?
Certainly! Just dial (972) 237-5770.
See Our Friendly Team Very Soon
Do you need a filling? Cosmetic care? Your preventive cleaning? Whatever it is, don't wait! Come in soon, so you keep your smile and its health on track. Set up an appointment in Grand Prairie, TX by contacting your dentist at Pecan Tree Dental to schedule a visit at (972) 262-5111.