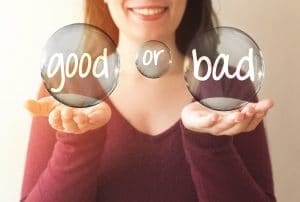 Someone out there is saying activated charcoal toothpaste is a good idea (even if it isn't). How do we know this? Well, because there's quite a lot of buzz surrounding this teeth whitening trend. The question is: Who is saying it's a safe, smart, effective idea? On the other hand, who is saying that it isn't? As you may have gathered to this point, we're not promoting the use of this type of toothpaste because it's not beneficial for your smile. In fact, it can be altogether dangerous for your grin. The great news? There are other, safer, highly effective ways to make your smile bright again. You can learn all about our cosmetic treatments in Grand Prairie, TX when we see you at our practice for a visit, so come in soon!
Your Dentist Says: Bad Idea!
We do not suggest the use of charcoal toothpaste for your smile, whether you're trying to use it as a teeth whitening method or anything else! Why not, you wonder? Well, because it's gritty and dangerous for your teeth. It can remove your enamel, which is your tooth's outermost protective layer. When you remove enamel, it doesn't regenerate. One of the main goals within dental care is protecting this layer! Stripping it is not the best way to whiten your teeth. Seeing us for cosmetic care is.
The American Dental Association: Bad Idea!
The ADA does not endorse this either. From the most recent research on charcoal toothpaste, the general consensus is that it can damage your teeth and that there's not enough information to call it a safe or effective solution for your smile.
Video Bloggers Say: Good Idea!
Yes, you might see some video bloggers telling you that it's a good idea to use activated charcoal toothpaste as teeth whitening, which might be why you've gotten so excited about it. Here's everything you need to know about why this seems so attractive:
Using this toothpaste will likely work to remove some surface stains, so you may see a difference. However, it will also damage your enamel, as mentioned.
You might see lots of people using this trend. However, that doesn't mean that it's safe. It just means that a lot of other individuals have become just as intrigued as you have become (without checking with their dental teams first)!
Whiten Your Smile Safely With A Professional Treatment
If you're ready to be rid of smile stains, then it's time to contact us and talk with our team about cosmetic care, rather than trying your hand at home remedies. Set up an appointment in Grand Prairie, TX by contacting your dentist at Pecan Tree Dental to schedule a visit at (972) 262-5111.