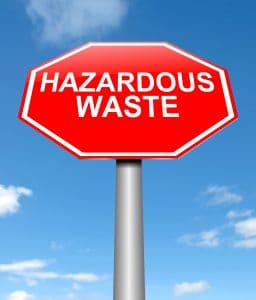 As we are well into the spring season, you may find that you've got some stuff in your house that you just can't find a place for (as in, you want to throw it out but you just don't know how to dispose of it in a way that's safe!). Not to worry! Our community is ready to help you finish off your efforts in spring cleaning with Household Hazardous Waste Collection Day!
What Is This?
This is your opportunity to get rid of hazardous stuff that you realize probably doesn't belong in your trash can (or in a landfill!). You'll have the opportunity to get rid of things like chemicals, aerosol cans, and more (check this complete list), so you're safely and thoroughly cleaning out your home. Good news: You can take advantage of recycling electronics waste during this event, as well.
When Is It Happening?
This opportunity to finish your spring cleaning will take place on May 12th, 2018 from 9am to 11am.
Where Should I Go?
You will head to the Development Center, which is located at:
206 West Church Street
Grand Prairie, TX 75050
How May I Register?
You may call (972) 237-8055 to register or you can hop online and register here.
Who Can I Call With My Questions?
You may contact 972-237-8055.
Make Time For Your Smile To Keep It Safe
Take the time out of your schedule just two times each year for a preventive checkup and cleaning, so you know you're keeping your smile on track. Set up an appointment in Grand Prairie, TX by contacting your dentist at Pecan Tree Dental to schedule a visit at (972) 262-5111.