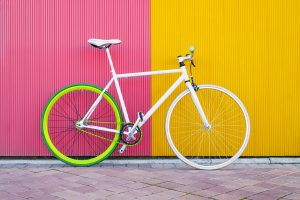 Fancy a ride on your bicycle through the park? Like it better when you go on bike rides with friends? How about with our mayor? "What's that?" you ask, perplexed. Yes, you read that correctly: You are invited to the second installment of a community Cyclin' With The Mayor bike ride in which you really do get to ride bikes with community members and the mayor!
What Is This?
This event is your chance to enjoy a leisurely six mile ride through the park. It's an every-month event with Mayor Ron Jensen, in an effort to spend time with our town and promote the Get Fit Health Initiative.
Where's The Bike Ride?
This ride will take place through Action Park Grand Prairie, which you will find at:
1002 Lone Star Parkway
Grand Prairie, TX 75050
When Is The Ride?
Join other cyclists on May 29th, 2018 from 6:00pm to 7:30pm.
Can I Ask Questions?
Need some answers? Not a problem! Call Parks, Arts, and Recreation at 972-237-8100.
Bring Up Your Questions During Visits
When you have questions about your smile or how to protect it, bring them up when you are at our practice for visits, so you can go home with helpful advice! Set up an appointment in Grand Prairie, TX by contacting your dentist at Pecan Tree Dental to schedule a visit at (972) 262-5111.