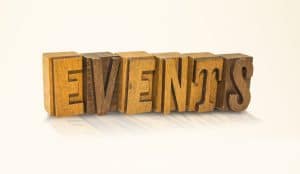 Would you say that one of your favorite ways to spend time with friends and loved ones is with a good, old-fashioned festival that gets you outside under the sun (and the stars)? If so, don't miss out on Main Street Fest, which will be here before you know it!
Event Information
Enjoy the family-friendly fun and nostalgia that come with Main Street Fest! It's got everything you could ever hope for from a springtime festival, including tons of live music and entertainment, delicious food and drinks, carnival-style rides, booth after booth of arts and crafts, a farmers market, and more!
Event Time And Date
Main Street Fest is a three-day experience, taking place from April 20th through 22nd, 2018 during the following hours:
Friday: 5pm to 12midnight
Saturday: 10am to 12midnight
Sunday: 12noon to 8pm
Location of Event
You can take part in this event by heading to downtown Grand Prairie at the following address:
200 W Main Street
Grand Prairie, TX 75050
More Information
You may learn more when you call (972) 237-8100.
Support Your Smile Health With Consistent Visits
Take the time to schedule visits for yourself, just two times each year, so you know you're keeping your teeth and gums safe and healthy! Set up an appointment in Grand Prairie, TX by contacting your dentist at Pecan Tree Dental to schedule a visit at (972) 262-5111.