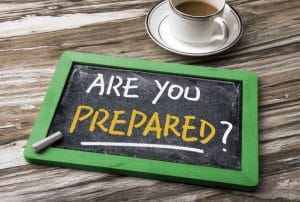 If you're interested in receiving cosmetic dental care from our team, you know that this will come with some amount of preparation. However, you may not really know what that is going to include or what to expect from the entire experience. Good news: Instead of flooding you with a bunch of details, we have broken down the main ways you will need to get ready for your newly improved smile. Not to worry! Prepping is much easier than you might assume.
Emotionally
First, you really need to find a way to become emotionally prepared. Fortunately, this is generally quite easy for patients who are excited to receive cosmetic dental care. You should know, however, what to do to get yourself to this point: Ask us questions, so you can feel at ease about care, rather than stressed. Let us know what's making you feel not-so-confident about treatments, so we can fill in the blanks. When you know the facts and what to expect, it's easy to feel good about what you've chosen.
Physically
Again, the next type of preparation for cosmetic dental care is quite easy, as well. You'll need to physically prepare in two ways. First, we will most certainly need to see you and your smile in person to determine whether your teeth and gums are ready for cosmetic improvements! If they're not healthy, getting them back to good health will take priority. If your oral health is in good shape, you're ready to go. Of course, you'll also have to schedule an appointment!
Financially
Speak with us about costs. Check in in with yourself regarding finances. Let us know if you need assistance with payment options. Once you get this squared away, you're ready!
Make Sure You're Ready For Cosmetic Care
Speak with us, so we may assist you in becoming prepared for the care your smile needs to look even more beautiful! Set up an appointment in Grand Prairie, TX by contacting your dentist at Pecan Tree Dental to schedule a visit at (972) 262-5111.