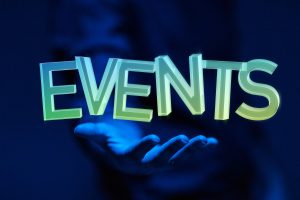 Why it's not just any parade. It's our town's largest parade and it's going to be packed full of a ton of fun! If you don't have any plans set in stone just yet, then it may be time to jot down a reminder to visit the Cinco de Mayo Parade coming up quick!
About the Event
This is Grand Prairie's Cinco de Mayo Parade, which will include just about every form of entertainment you and your family might want! There will be live music from singers, mariachi bands, and more. You will see live dancing from folklorico performers. The food will delight and your kids will get a kick out of special activities (like inflatable rides).
Event Location
You can head to this event by visiting our downtown near City Hall, which is located at:
317 College Street
Grand Prairie, TX 75050
Event Date And Time
The Cinco de Mayo Parade will take place on May 5th, 2018, of course, from 10am to 6pm.
Event Admission
Free!
Finding Out Further Details
You are more than welcome to contact 972-237-8100 if you have questions about the parade!
Make Your Smile Care Easy By Scheduling Prevention Early
Need a dental care visit with us for a cleaning and checkup? Schedule it ahead of time, so you're ready to go! Set up an appointment in Grand Prairie, TX by contacting your dentist at Pecan Tree Dental to schedule a visit at (972) 262-5111.