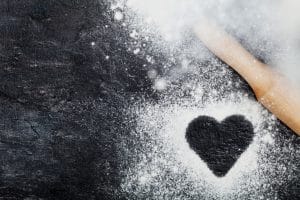 What happens when you think about macaroons? Do you start to salivate just a bit? Does a huge smile spread across your face? If so, why not try your hand at learning to bake these little delicacies, so you can have them even more often? The upcoming Make A Macaroon event will give you the know-how you need!
About the Event
The Make A Macaroon event is just what it sounds like. You will receive instruction and a very delicious recipe. Head home with this new skill under your belt (and 12 freshly made macaroons under your arm!).
Event Location
The macaroon workshop will take place at Dubiski High School in the Culinary 161 Bistro. The event address is as follows:
2990 South State Hwy 161
Grand Prairie, TX 75051
Event Date and Time
Take part in this baking event on March 8th, 2018 from 6pm to 8pm.
Event Admission
Admission is $30 per person.
Safe Smiles Start With A Commitment To Care
Commit yourself to coming in for care every six months and you will receive the cleanings, checkups, and more that you need! Set up an appointment in Grand Prairie, TX by contacting your dentist at Pecan Tree Dental to schedule a visit at (972) 262-5111.