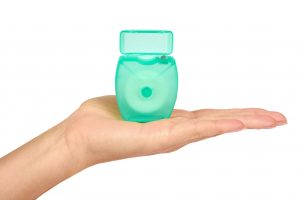 It's one thing to avoid flossing because you are simply never in the mood to do it. It's another thing to floss and practice dental hygiene as you are supposed to but to find yourself up against some serious frustration! To help you maintain the level of personal dental care you're dedicated to, we encourage you to stay the course. Rather than become too upset by challenges, remember that there are solutions for everything. Check in with us and you will find that simple answers are just around the corner.
My Floss Keeps Shredding!
Your teeth aren't smooth all over. You may have pointed cusps. You may have rough texture. You may have parts of dental work (like crowns or bridges) that catch the floss. Whatever the case, if your dental floss is shredding, this can become extremely frustrating during dental hygiene session. Consider helpful tips:
Go slowly, so you're not accidentally pulling floss against rough or sharp edges
Choose a floss that promises it is shred resistant
Speak with us about this problem, as we may be able to smooth rough areas or help with old dental work, etc.
My Floss Gets Stuck!
Remember that all floss is not identical! Perhaps your teeth are positioned very closely with one another. If this is the case, there are two things to keep in mind. First, you should consider trying waxed floss, which provides just enough lubrication to help floss slip between teeth. Next, don't get the bulkiest floss out there. Seek out a very slim floss that you can more easily slide between your teeth for effective dental hygiene.
See Us For Help With Dental Hygiene
When hygiene is presenting you with a challenge, don't let it win! Instead, come to us when you need help with your dental care at home. Set up an appointment in Grand Prairie, TX by contacting your dentist at Pecan Tree Dental to schedule a visit at (972) 262-5111.