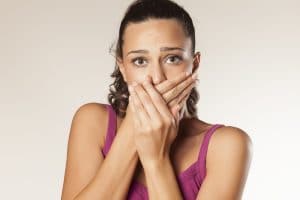 It would put a smile on our faces to know that you never have to end up in an urgent situation in which your smile needs care now. However, we know that on a realistic level, it is entirely possible that such a moment may happen to you or one of our other patients at some point. To ensure we are here to make it as calm and streamlined a journey from trauma to a healthy smile as possible, we offer care for your dental emergency! Should this ever happen to you, keep a few things in mind.
Remember: It's Going To Be Okay
We absolutely want you to remember from the moment you damage your tooth or experience a problem until it's through that everything is going to be okay! Our practice is one that offers a complete selection of dental services, as well as care for your dental emergency. The result? We're on call to assist you with whatever life throws at your smile!
Remember: Just Call Then Come See Us
If you experience a dental emergency, this is not the time to hop online to learn about remedies or trying to perform your own surgery. It's time to pick up your phone and call us. The sooner we hear from you and see you, the greater the chance we can quickly repair the damage, while minimizing additional problems.
Remember: Sometimes, Things Happen!
Sometimes, you do something you know you shouldn't do, you break a tooth, then you learn from your mistake. Other times, you are just caught in an unfortunate situation when a bit of bad luck prevails upon you, leading to a dental emergency. Not to worry. Unexpected situations come up sometimes but our emergency care is here to make it better!
Use Our Emergency Care To Save Your Smile
When you find yourself the sudden recipient of an oral health crisis, call us immediately for a visit! Set up an appointment in Grand Prairie, TX by contacting your dentist at Pecan Tree Dental to schedule a visit at (972) 262-5111.