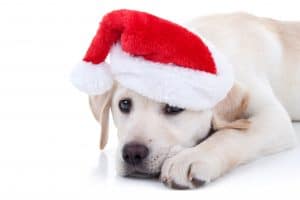 Was getting your loving pet all caught up on vaccinations one of your top priorities to accomplish before Christmas? Are you traveling with your pet, having people over, etc., and you don't want to let this detail go unaddressed past the holidays? Well, then you are in luck! Plan to bring your lil' best friend in for the Penny Paws Low Cost Pet Vaccination Clinic!
About the Event
Penny Paws is an organization that frequently comes to our community (every Saturday, as a matter of fact) to offer budget-friendly vaccinations (and more) for your pup or kitty. If you've got the time, put it on your calendar!
Event Date and Time
Penny Paws is going to be visiting the Prairie Paws Adoption Center, offering their services on December 23rd, 2017 from 3pm to 5pm.
Event Location
The adoption center is located at the following:
Prairie Paws Adoption Center
2222 West Warrior Trail
Grand Prairie, TX 75052
Event Costs
You may check prices for vaccinations and services here.
Further Information
You may contact the adoption center at (972) 237-8575.
Enjoy A Smile Healthy 2018
Call us as soon as you have the time to set up your next cleaning and checkup for the New Year, so your smile is already on track toward optimal health. Set up an appointment in Grand Prairie, TX by contacting your dentist at Pecan Tree Dental to schedule a visit at (972) 262-5111.