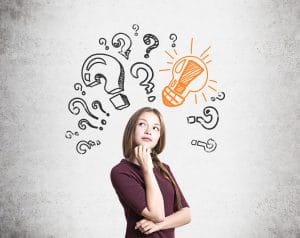 You may not know a whole lot about dental fillings. That doesn't mean you've never received one or that you don't know a thing about them! However, you may recognize that your knowledge is limited, which is why when it's time for a filling, you may feel a little nervous. Of course, we can take care of this issue very easily. If you have questions, ask them all of us, so we may offer you the answers and complete education you deserve! However, remember you might already know more than you're assuming. Either way, our quiz will benefit you.
Quiz Questions: True or False?
True or False: If you have a cavity, you may or may not need a dental filling. It depends on the severity of the issue.
True or False: No matter what you do, the filling in your smile is going to be obvious to those around you.
True or False: Fillings are not very comfortable but as long as you are dedicated to your smile, you'll find the motivation to get one if you need it.
Quiz Answers
True. If you have the earliest signs of decay, you may be able to reverse it. If you have a mild to moderately sized cavity, a dental filling will usually do the trick. For severe decay, you may need a crown, etc.
False. We offer tooth-colored fillings, which are made of composite instead of metal, so you don't have to worry about your appearance. The filling won't even be noticeable to you!
False. They are very common and very comfortable! We use a local anesthetic to numb your tissue (and we offer laughing gas, too), so your filling will be a breeze to receive!
Remember To See Us When You Need A Filling
Don't delay if you've got decay! See us for your dental filling as soon as you can to preserve your smile. Set up an appointment in Grand Prairie, TX by contacting your dentist at Pecan Tree Dental to schedule a visit at (972) 262-5111.