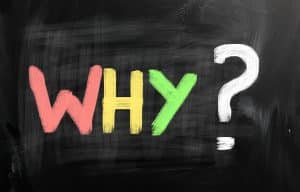 Maybe you're not someone who experiences true dental anxiety. However, you've noticed that you find yourself feeling somewhat anxious when you see us for dental visits. You aren't afraid of dentistry. You don't mind coming in for your dental care. So, what could possibly be causing you to feel jittery? Take a moment to consider some common culprits, so you can easily avoid them in the future.
You Waited Until The Last Minute To Schedule
Did you look up and find that six months (or more) had passed? As a result, did you call us in a rush, hoping to find the soonest appointment possible, so you could be seen for the dental care you need? Perhaps you took a visit that was not at all convenient for your schedule but it's what was available the soonest. This can most certainly cause anxiety. From now on, schedule months ahead of time!
You Didn't Eat First
Did you take the time to eat something before showing up for dental care? You may not know this but when you come in without having eaten enough, it can cause you to feel anxious and even shaky. Eat! If you've ever heard that you should put your mealtime off until after an appointment, this simply is not true.
You Don't Understand An Aspect Of Your Visit
No matter the purpose of your visit, whether restorative, preventive, cosmetic, etc., if there's something you don't understand, it can cause some anxiety. Ask us any dental care question you have. Remember, we are happy to stop and answer a question if you feel uncomfortable or unsure about something!
See Us For Calm, Enjoyable Visits
Need some hints for enjoying relaxing care? Talk with us the next time we see you and we will be happy to provide helpful recommendations. Set up an appointment in Grand Prairie, TX by contacting your dentist at Pecan Tree Dental to schedule a visit at (972) 262-5111.